Last Christmas I was handed a pack of cards, a pen, and a notebook. The idea was each card (52 of them) represented a book. One book a week for 2019. At first, I was sure I could complete the challenge.  One book a week? Easy. Of course, life gets in the way of reading so naturally, I fell behind quite quickly. Alas being the competitive person I am, I tried. Here I bequeath to you dear reader, my attempt of reading 52 books in 52 weeks. 2019 in Books! Spoiler: I didn't make it and have forgotten maybe 5 books I read in January/February 2019
Walkaway by Cory Doctorow
This book was gifted to me with the 52 book challenge, and it was "a time". It took me a while to get into it, none of the characters really grasped me, and the plot really had no direction, to begin with. It sort of reminded me of a Canada based in 1984, but more tech and not nearly as enjoyable for me.
If I had to rate this book I'd give it 2.5/5.
2. The Road to Wigan Pier by George Orwell
Orwell is hands down one of my favourite authors. It's dry and real writing with the political intrigue my mind craves. Road to Wigan Pier is a social commentary on the mining industry in the North-West of Great Britain. Very matter of fact and rough, this book quenched my eyes after the struggle I had with Doctorow, even though it is non-fiction and focuses on the socio-economy of yesteryear. I definitely would recommend to people who like history, politics, and Orwell's writing.
I'd rate it: 4.5/5.
3. Girl in Pieces by Kathleen Glasgow
Girl in Pieces got through to me on a very personal level. Having struggled personally with accepting me and the arthritis situation, this novel tore at my heartstrings. It is beautifully written, the story showing the progression of a girl who felt like she was in pieces to a girl who was almost whole. I was scared at first to pick up a book with such a graphic cover, but reading it took the tragedy and made it a lesson; all bad things will end.
A heavy read but worth it in the end: 3/5.
4. Where the Crawdads Sing: A Novel by Delia Owens
After reading the reviews for this book and seeing the prestige it had gained, I was thoroughly disappointed. There is not much of a storyline, just a wealth of gorgeous descriptive writing. Owens has a magical way with weaving a glorious landscape and descriptive character but unfortunately does not marry this with a story arc that I can get behind. I kept reading in the hope that something might happen, to no avail.
Beautifully written, but lacking the meaty stuff I'd rate this 3/5.
5. The Shadow Land by Elizabeth Kostova
The Shadowland is an intriguing read, grasping you from the offset. I acquired this book after finishing Girl at War by Sara Novič, I asked the owner of an independent bookstore in Toronto what he would recommend based on my enjoyment of that book. Elizabeth Kostova's novel explores the independent traveler's perspective on Bulgaria. Haunted by her past trauma, she finds herself in an uncanny position after arriving in the country and pursues a quest with a friendly taxi driver to return a lost item. In doing so she encounters some strange and exciting things hidden in the countryside. The characters and story development are beautiful, well-refined, and show glimpses of Bulgarian history and folklore. The author has written in her love for the country in this well-executed fiction.
Would recommend a friend 5/5.
5. Black Beauty by Anna Sewell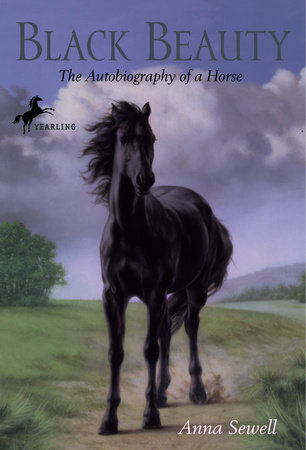 A classic novel I have read many times since childhood. She has not aged well in modern times, despite still telling an important story of animal welfare. The narrative of Black Beauty is very much writing of its time, with grandiose passages meshed together with complex punctuation. The story itself is full of characters and their development, making you believe you are part of this horse's journey. If you are an animal lover and have never read this groundbreaking classic, what are you doing?!
I have no neigh-activity on this one 3.5/5
6. Indelible – Adelia Saunders
If you had words written on you that described you, your memories, and what makes you you, what would it say? Magdalena has a special gift that lets her see words written on people's skin, letting her learn their secrets. Saunders has written a book that captures an intriguing idea, yet somehow leaves so many loose ends. I have many questions after reading this book, so many unanswered plot lines and characters. The book is very creative with a lot of interesting ideas and backstories, but as a novel, it hasn't fulfilled me.
Inspirational material that needs some work 3/5
7. The Tea Girl of hummingbird lane – Lisa See

Lisa See has done it again with this book. Looking at the history of the small area in China, where the Akha live, See weaves a story that's full of wonder, exploring the area and the history of the Akha. "All you can do is life," she says. "You don't have a choice. Life continues whether we want it to or not. The sun will rise despite our suffering." It is beautifully written and has some excellent quotes I plan on putting on my wall.
A great read 4.5/5.
8. The Black Prism – Brent Weeks
My lovely boyfriend told me to read this as it is his favorite book series. The world-building in this tale is very well done, leaving me well satiated. However, the development of the story takes a long time. I feel the flitting back and forth between characters a little nauseating, as there is not much that happens in each chapter. The writing, in general, is very good, just not my cup of tea.
If you are patient, this would be a great read 3.5/5
9. Finest Years: Churchill as Warlord 1940-45 – Max Hasting
Max Hastings is a name that has followed me since high school history class. A well-renowned journalist and historian, Hastings have come out with some of my favourite military history books, along with Phillip Knightley. This book is no exception. Churchill as a leader and person throughout the second world war is somewhat iconic, and Hastings delves into some scrumptious details about the man, the legend, and his cabinet. As a brit myself being intrigued by political history, this book hit the spot.
One of the Finest books 4.5/5.
10. The Word is Murder – Anthony Horowitz
I grew up with Horowitz in my house. Being an avid reader of the Alex Ryder series, the 5 books, the short horror stories, as well as being exposed to his screenwriting of one of my favourite British tv shows, Midsommer Murders. It has been a while since this series has caught my eye, and finally, I managed to start it. The style of writing is from the author's perspective and gives such a wonderful angle on the story. Unlike other murder mystery books, this murder mystery feels like reality. The author could be anyone, making this book pretty relatable. Of course, I have a bias for Horowitz's work and devoured this book in a matter of days.
It would be criminal to give this book anything less than 5/5
11. The Life and Death of Sophie Stark – Anna North
This book does not mess around and gets straight into the story. It's not a genre I would usually go for, but I am glad I did. I don't want to give anything away with this book as I wouldn't know where to start or want to give anything away. Want something different? Anna North has you covered 4/5.
12. Mindhunter: Inside the FBI's Elite Serial Crime Unit – Mark Olshaker
Non-fiction true crime. It's gritty, true, and absolutely remarkable. I only heard about this book due to the Netflix series with the same name, and as soon as I saw it was based on the book from the real FBI I, of course, became hooked. Like to fiction writer Horowitz, the book makes you really involved. The personal biographical side of the novel makes this work exceedingly engaging, not just listing the experiences and interviews. To understand what I am on about, it may be worth a read.
Don't mind if I rate this to 5/5.
13. Polo – Jilly Cooper
Having read the first two Rutshire chronicle books last year, this tome seemed to be a good one to pick up. The descriptions in the book are pretty repetitive and a little strange, but the story is so interwoven and the characters fully fleshed out, that it's hard to not want to finish it. It is very much outdated in terms of content, but still gives a great story of scandal, romance and well polo. If you like romance, horses, and horseplay… well Jilly Cooper is your gal.
It took more than 10 chukkas 4/5.
14. This is How You Lose The Time War – Max Gladstone
This short little sci-fi novel is great. It begins pretty elusively with a slow introduction of the two characters, red and blue. The writing is pretty rough in my personal opinion and can be somewhat jarring but the overall story, development, and unfurling make up for this. Want a book to cover a 4-hour train journey, this book has you.
I'd rate this 3.5/5.
15. And Then There Were None – Agatha Christie
Classic Christie. This book defines the writing of Chrisite in this short but sweet isolated murder fest. Honestly the cleanest murder mystery I have read in terms of story, characters, and development. The reader is left in suspense as 10 counts down to none, sandwiched by an external narrative. If you have never read a Murder Mystery or suspense thriller book, back away from the newer writers, take a journey back in time to Agatha Christie and this masterpiece.
Top-notch stuff, I rate this 5/5
16. Warriors: Extraordinary Tales from the Battlefield – Max Hastings
Another Max Hastings book! Warriors explores the idea of what it means to be a soldier, following 16 individuals. Hastings himself has been heavily involved in war journalism and military history, so posing the question of what makes a warrior seems fitting to his line of work. Over 40 years of work, he has studied and experienced first-hand amazing individuals. Each section is carefully curated and written in a way that is informative and engaging. If you want to know his conclusion to his preposed question, might be worth a read!
4/5.
17. The Rhodesian War – Peter McLaughlin and Paul Moorcraft
Military History is one of my passions, so don't be surprised at the amount of International Relations, History and Military based books appear on this list. before this read I was not very familiar with the Rhodesian war, only knew certain aspects due to dissertation research. It's pretty in-depth about the war, but as with all books on conflicts, I can't take everything written in this book for the gospel truth as I do not know the bias of the authors or the complete context of the war still. All in all very informative!
3/5.
18. Voices from Chernobyl – Svetlana Alexievich
A very interesting book exploring several individual's accounts of the Chernobyl disaster. I was prompted to read this after viewing HBO's Chernobyl mini-series that was released this year and wanted to read the source material. Being a translation, this book is very good and very informative. Definitely, something to read in conjunction with the mini-series as it explains everything without cutting corners.
4.5/5.
19. The Killer Across the Table: Unlocking the Secrets of Serial Killers and Predators with the FBI's Original MindHunter – Mark Olshaker
It's another Mindhunter book! It has some repetition to it from reading Mindhunter but explores more of interrogation and individuals with less emphasis on the author's personal lives. Alike to their other book, it is true true crime. It is the analysis of some of the most prolific serial killers in American crime history. Gripping, interesting and just another hecking good book.
5/5.
20-26. Deadly Class vol. 1 – 6
The best thing about this graphic novel is the art style. I love a good graphic novel that focuses on its art style as much as the story, and the six volumes of Deadly Class I read did just that. (I count these as books as I read them as books instead of individual issues.) The story follows Marcus Lopez, a schoolboy with a plethora of problems not limited to his bad grades, lack of money and issues with other students. But his school isn't what you'd expect it to be with classes specializing in poisoning and dismemberment…
I definitely would recommend this series to those who like graphic, graphic novels…
4/5.
27: The Sentance is death – Anthony Horowitz
The sequel to The Word is Murder, this book is just simply awesome. Murder mystery thriller books are my favorite genre so of course this book really jived with me. The character development of the protagonists is phenomenal, as well as weaving in a heartbreaking story of murder, mystery, and menace. The classic murder mystery recipe is used, but the twists are so unexpected I pretty much read this book in one sitting.
5/5. I need more.
28. The Man Who Made Husbands Jealous – Jilly Cooper
Another one of the Rutshire Chronicles, following chronologically after Polo, The Man Who Made Husbands Jealous return to Rutshire, but this time to the high profile village of Paradise, home to the rich and famous. This time we mainly follow Lysander, the title character and his role in getting husbands to pay attention to their wives again and stop their affairs. This book is very long and I didn't want it to end really, having got to know all the characters so well and grow with them… A bit smutty and some parts haven't aged well, but I knew what I was getting into….
4/5.
29. From Here to Eternity: Travelling the World to Find the Good Death – Caitlin Dougherty
I was recommended this read by my spectacular spooky friend Linda, and I am eternally grateful. This book is a sort of autobiography of the author as well as being a very informative and interesting book about death and how it is treated differently around the world and throughout history. The way it is written is very personal like the author is taking time to tell you and just you this amazing information and their experiences. I will be definitely adding her other books to my to-read list!
5/5.
30. Apassionata – Jilly Cooper
The next in the series of the Rutshire Chronicles, this time we focus on the musical world of Rutshire. The reappearance of certain characters and the introduction of the Apassionata herself. This one took more commitment to get through being slow in many parts. Some of the storylines frustrated me to the point where I didn't want to finish it, but I diligently completed this book, but I don't think I'll be finishing the series anytime soon. 3/5.
I wrote a full book review for the joint venture blog 42.5 Degrees, and you can check it out here!
I rate this 4.5/5.
32. Upstairs in the Whitehouse: My Life with the First Ladies – J. B. West
This book felt like fiction the way it was written, but it is indeed a non-fiction account of working in the Whitehouse. Exploring the behind the scenes of the president's family, in particular, serving the first lady, the book spans several chapters of families in the White House. Peaking behind the closed doors, this book illuminates the family life of the most important person in the USA. Very craftily written, keep you engaged as well as giving you some history,
I'd rate this 4.5/5.
33. The Trouble with Goats and Sheep – Joanna Cannon
Very interesting coming of age story that follows two girls on their quest to protect everyone by finding God, and also solving a missing person/murder case. It keeps you hooked in and interested by slowly revealing secrets of the town via exposition and discovery from the main characters. It is set back in the 1970s with the occasional flashback and uses this era to its advantage. The more I read, the more intrigued I became, so if it seems slow to start, It does pick up!
Fun read, good for traveling, 4/5.
34. Strategy: The Indirect Approach – B.H. Liddell Hart
One of the most important strategists in the 20th Century, Liddell Hart explores the history and the application of the Indirect Approach in Military Affairs. Being a pioneer of mechanized strategy and officer in the Great War, his experience and scholarship are clear in this concisely written book. This is up there for me with the Art of War and On War.
5/5.
35. Attrition: Fighting the First World War – William Philpot
There are a plethora of books that have been written about the First World War. Over the years I have indeed read a great number of them, but this one is one that I really enjoyed. It interweaves the facts with diary entries to tell parts of the war as a beautifully written piece of fiction, then snapping back to an assertive text that sets forth to inform without bias. If you want to read about the First World War, I'd recommend this read
5/5.
2020?
Well, I know for sure I have forgotten a few books on my 2019 list, but 35 books are not too bad. Of course, I am going to try 52 books for 2020, and I also want to try 52 films! So please, any recommendations leave me a comment!
Thank you for your support in 2019, let 2020 be full of joy and more blog adventures!